---
Super Bakery Favorites - Eat More Hole Foods™
---
You Can't Buy Happiness - But You Can Buy Super Donuts And That's Basically The Same Thing!
We are the only online store AUTHORIZED to sell Super Bakery Products.​
In a perfect world minerals and vitamins would come from a donut. The world is not perfect, but at Super Bakery anything is possible!
School Kids Love the Taste; School Foodservice Directors Love the Nutrition. We bring healthier product choices to the public.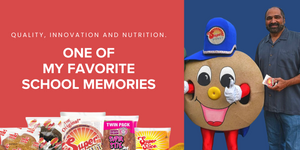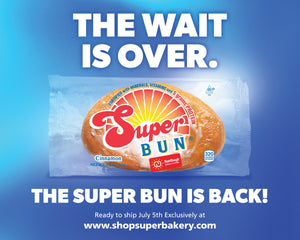 The Home of the "Original" Super Donut - NEW Product Offerings AVAILABLE in OUR ONLINE STORE
The same Super Donut you loved in school is available for your home! Share this delicious donut and your school day memories with your children.
"Now in our 34th year, it is our core values that have made Super Bakery The Leader in Bakery Nutrition..."
Super Bakery brings healthier product choices to the public, while promoting a lifestyle that emphasizes wellness – family, work, play, diet and exercise.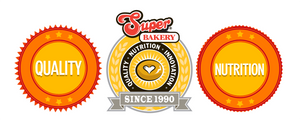 ---
Super Bakery Order 411
Orders are Shipped Monday-Thursday with an 11am EST daily cutoff. Orders placed After the Cutoff time Thursday are Shipped the Following Monday (excluding holidays)
All Orders are Shipped via UPS Next Day Service Once the Order is Processed
(Processing Can Take up to 5 Business Days)
THE PRODUCT MAY THAW IN TRANSIT HOWEVER IT IS NOT LONG ENOUGH TO COMPROMISE PRODUCT QUALITY.
SUPER BAKERY PRODUCTS MUST BE FROZEN BY CONSUMER UPON ARRIVAL.
The Original Super Donut is best thawed to serve at room temperature. You may heat at low temperature for short intervals however this is solely customer preference.
Please double-check the shipping address on the order for accuracy.
Once an order is placed, it is final. This item is non-returnable.
No PO Box Deliveries. Do Not Forget Apartment Number if Applicable.